A Safety Net for Your Business
A Commercial Umbrella policy protects your business financially from damages that exceed your primary coverage. This policy is different than a Personal Umbrella policy, which will not cover your business, LLC, etc.
Commercial Umbrella Insurance is commonly written as an additional policy on top of conventional coverage such as General Liability and Business Auto. This type of insurance covers the amount of loss that exceeds the limit on the underlying policy but only up to the umbrella policy's limits.
Details About Commercial Umbrella Insurance
Business Insurance transfers the financial consequences of a covered incident to the insurance carrier. You should consider an Umbrella policy as, without it, a single claim against your business that exceeds your coverage may be disastrous. Here are a few essential details on Commercial Umbrella Insurance coverage:
Commercial Umbrella Insurance comes into play once the limits of your underlying coverages have been exhausted. Example: A covered incident results in a loss of $275,000, but the limit on your underlying policy (such as General Liability) is $100,000. Commercial Umbrella Insurance may cover the remaining $175K, otherwise, it would have to be paid for out-of-pocket.
It may cover the amount of loss that exceeds the limit on the underlying policy but only up to the Umbrella policy's limits. Certain limit requirements need to be met on your current policy before adding Commercial Umbrella Insurance.
The cost of an insurance policy depends on the type of business, its size, and the amount of the underlying coverage. However, it may be significantly lower than you might expect ad cheaper than paying out on a claim.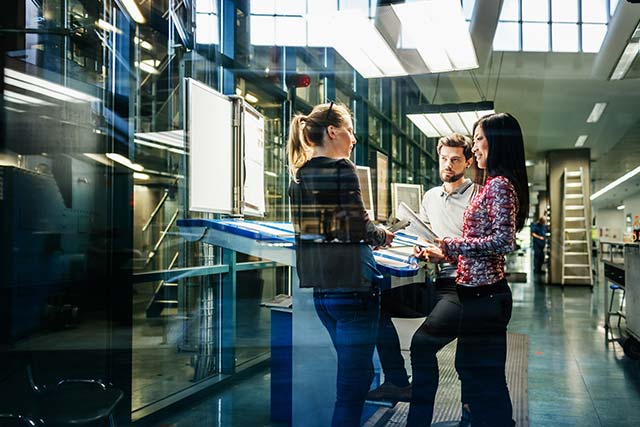 Partnering With Team of Commercial Insurance Specialists
AIS's Business Insurance department is made of a group of experts—true specialists that listen to your needs and have a deep understanding of your potential areas of liability. Each specialist is friendly and will go above and beyond to help you meet your Business Insurance needs.
Whether you are an independent contractor or a business owner, you should consider Commercial Umbrella Insurance to safeguard your business and livelihood. Call an AIS Business Specialist to learn more on how it can benefit your business and receive your quotes. Remember to ask about a package or bundle discount if you have multiple policies.
LEARN MORE ABOUT AIS INSURANCE
Additional Insurance Coverages to Bundle
It would be great if you could save money on insuring your business and all of its assets under one roof. AIS is the insurance house that finds affordable coverage for a wide variety of businesses. We compare the best rates from multiple trusted carriers partners, so you know you're getting the best protection for the best price.
Related Business Insurance Articles